Fire & Smoke Damage Ontario
After a fire has been put out by firefighters, you are going to need the help of the fire remediation Ontario experts at 911 Restoration Ontario, because the residual damage left by the smoke, ash and soot will take the skills of professionals to remediate.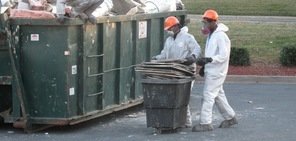 Fires can cause smoke stains, property and structural damage, and odor that our fire remediation Ontario team can remove from the home with the assistance of their advanced technology.
It is important that our customers know they can call on our fire remediation Ontario crews any time, day or night. Our offices are available 24/7/365, because we understand that when emergencies occur you want immediate assistance.
Most people do not expect the amount of water damage that is caused when a fire hits. The amount of water that the fire fighters use to put out the blaze is enormous, leaving a significant impact on the property.
Our IICRC certified fire remediation Ontario experts want to restore your home as soon as possible, and our service agents will schedule a free home inspection at your earliest convenience to implement the following services:
Ash and tar cleanup

Smoke deodorization
Removal of burned possessions
Restoration of smoke stained walls and ceiling
Replacement of fire damaged flooring
Cleanup of fire retardant chemicals
Overall comprehensive home damage repair
The licensed, bonded and insured fire remediation Ontario pros specialize in cleaning up all types of water damage, making us a one stop shop for all your home restoration needs, so call us today!
Our Fire Remediation Crews Can Get The Job Done Right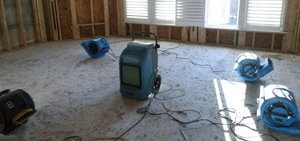 Due to fire sprinklers and hoses, you need both fire and water damage restoration after a fire. Our fire remediation Ontario crew members are able to safely and efficiently complete all types of disaster restoration.
Water damage commonly accompanies fire damage and we are well-trained in this kind of repair. Our fire remediation Ontario teams are equipped with the tools to perform thorough water removal and total structure repair.
Our IICRC certification helps us guarantee that your carpets will become dry and clean. We will even perform restoration services on wood floors to renovate them completely.
We will also get that smoke smell out of your home and make sure no tar residue is left behind from the ash. Call our fire remediation Ontario techs today and we will get your home clean using the most innovative techniques in the industry.
Our Fire Damage Remediation Team Will be There For You Every Step of the Way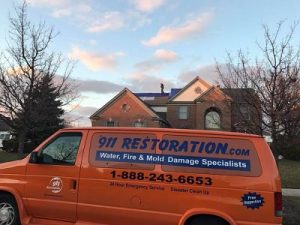 We give all of our customers a free visual inspection and a free estimate before our fire remediation Ontario specialists start any work on the home. This ensures that both parties know exactly what the process entails and eliminates any risk surrounding the renovation.
After the flames have been extinguished by the fire department, then our fire remediation Ontario experts will begin their end of the job. You can call our offices any time to ask any questions regarding your case, and a service agent will be more than happy to speak with you.
We place a lot of value on customer service, so we make sure to be as available as we can to every customer. Our fire remediation Ontario teams always want to be in communication to the homeowner in order to make you feel as comfortable and informed as possible.
We are proud to be able to help their community in circumstances involving fire. So, call our fire remediation Ontario team at 911 Restoration Ontario today and we can give you the fresh start you deserve.