Water Damage Ontario
Weather Alert: If you are experiencing weather-related damage from the storm, call us today for emergency assistance!
911 Restoration Ontario
The water damage Ontario team at 911 Restoration Ontario makes the customers's wellbeing their number one priority when they are called to take care of any disaster job in the community.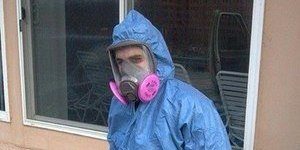 Our water damage Ontario pros ensure that we will provide you with the highest quality customer service experience in the industry, no matter how big or how small your water damage circumstances may be.
Whether you have a leaky roof or a toilet overflow, we've got you covered. Our water damage Ontario techs even work with IICRC certified technicians to ensure that you get the very best service.
Our water damage Ontario staff is available 24/7/365, ready to answer calls around the clock in order to answer any questions you may have regarding a preexisting condition or a completely new situation.
At 911 Restoration of Ontario, we offer a Fresh Start with our comprehensive selection of property damage restoration services, including but not limited to:
Whether you're a Ontario homeowner or business owner, 911 Restoration of Ontario is your Fresh Start! We'll communicate with you throughout the entire process, help answer questions related to insurance, and restore your property to its pre-damaged condition. One of our IICRC-certified teams is dispatched within 45 minutes of your call! Contact us today, and one of our friendly representatives will assist you in finding the nearest Ontario location.
Service area map
If we find that you are dealing with an emergency, then our water damage Ontario staff will dispatch specialists to your home within 45 minutes, ready to implement services that include:
Remediation of all water damage

Black water cleanup

Fungi and mold infestation decontamination

Mildew deodorization

Deodorization services

Water extraction and drying

Toilet overflow sanitization

Mold spore testing services

Cleanup of tar and ash residue

Smoke stain cleanup and odor removal

Overall comprehensive disaster restoration
Call our water damage Ontario technicians when you need our crews to be dispatched to your property at a moment's notice, so we can get your home back to normal in no time!
Sherry M.
"I would give them 6 stars if I could. I had to deal with a flood in my business, an absolute nightmare for every business owner. [911 Restoration] came right away, and they are so professional and efficient. Even after everything was done they followed up and made sure everything was back to normal. A+ customer service. Thank you!"
Water Damage Restoration
Our water damage experts are the best in the industry, and that isn't just because we use all of the latest drying technology and the most advanced suction tools, but mostly because we care about our clients.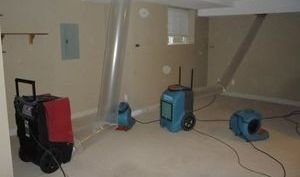 When it comes to a ceiling leak, pipe burst, or water heater malfunction, the best way to reduce the loss that these instances will cause is to be vigilant about the cleanup efforts and the dry-out process.
Our specialists extract the water, and any building materials that have been adversely affected by it as well.
When we get to the site of a flood, we begin by using powerful sump pumps that will eliminate any standing water from the premises. Then we make sure there is nothing with any remaining moisture in the area so that we can ensure no mold grows after we move to the next phase of restoration.
If your property has recently been through a flooding incident, then don't wait another minute to contact our water damage Ontario experts with 911 Restoration Ontario for help today!
Mold Removal
When our mold removal Ontario crews arrives on the scene, our unit will check every part of your home to make sure we discover all traces of fungi that may be living inside the property.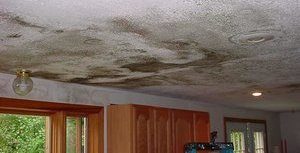 Our mold removal Ontario operation knows that mold can be difficult to locate, because it loves to live in dark, damp environments that you usually can not see in plain view.
We will use equipment that deals with both the mold growth and water damage in order to get your home or business clean and completely sanitized.
Our mold removal Ontario members also use containment apparatuses like vapor barriers to keep mold spores from spreading throughout the property and causing future infestations. Property owners can also feel good about the fact that our mold removal Ontario techs use eco-friendly cleaning agents when eradicating the mold and mildew, because our experts care about the environment.
Call our mold removal Ontario professionals when you need the most competent mold extracting services in the industry and our team will go the extra mile for you today.
Sewage Backup Cleanup
When a black water event takes place in your home or business it can not only be unexpected, but it can also be a serious health risk as well.
Black water can contain harmful parasites and diseases that you may unfortunately catch if you attempt to clean up a sewage situation on your own, and this is why we suggest letting professionals take care of it for you.
When situations like a toilet backup occur, make sure to contact our sewage backup cleanup Ontario crew to take on the challenge for you so that you can stay safe while our professionals solve your issue today!
Fire Damage Restoration
Fire and smoke scenarios can be some of the most devastating catastrophes that befall a home or business during the lifetime of the structure.
To prevent the situation from being the most devastating event in the lives of the occupants of that structure, our expert teams will get to work restoring the property back to its original glory as soon as possible.
For both businesses and homes alike, our priority is to the customer. We make sure to always put the customer first in every job that we do, and in fire damage scenarios this is no different.
If your property has recently been through a flare up event of some sort, and you want help from the best in the industry, then contact our fire and smoke damage restoration Ontario experts with 911 Restoration Ontario for immediate relief today!
Disaster Restoration
Our disaster restoration Ontario workers have many years of experience in the home restoration industry, so we know that when floodwater saturates your living space then it can cause mold to infest.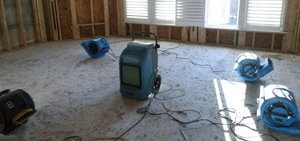 Water and mold aren't the only disasters that can effect your home, and our water damage Ontario techs know how to take care of them all, from fire damage to sewage overflows.
You can be sure that our disaster restoration Ontario experts will not leave a remediation job until our professionals are absolutely sure that every mold spore and smoke stain has been removed, giving you the ultimate peace of mind.
It is the duty of our disaster restoration Ontario team to prove to you that our staff approaches every disaster situation with knowledge about how to remediate the circumstances thoroughly. So, call our disaster restoration Ontario technicians today and we will be there to be your shoulder to lean on throughout this whole ordeal.
Serving the communities of Alta Loma, Amador, Arrowhead Farm, Artesia, Canyon Lake, Chino, Diamond Bar, Declezville, Devore Heights, Eastvale, Hemet, Jurupa Valley, Kaiser, La Verne, Mira Luna, Moreno Valley, Montclair, Murrieta, Narod, Pomona, Rancho Cucamonga, San Dimas, Temecula, Upland, Walnut, Yucaipa and surrounding areas.