Disaster Restoration Ontario
When it comes to relief after a catastrophe scenario the people trust in the skills and experience of our disaster restoration Ontario specialists with 911 Restoration Ontario to take care of them every step of the way.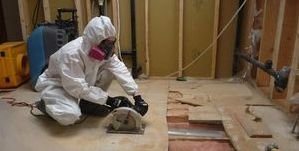 Our technicians are aware that the best way to eliminate the additional effects that lingering after a disaster can induce is to be at the scene as quickly as possible with all the proper tools for the job.
We make sure to arrive within 45 minutes of all emergency distress calls so that we can begin to eliminate the damages as quickly as possible, and prevent more.
On top of our speedy arrival time, we are also available 24/7/365 so that there is nothing to stand in our way of returning your property to normal as fast as we can.
If your business or residence is already experiencing any kind of crisis, either man-made or natural in origin, then don't wait to contact our disaster restoration Ontario specialists with 911 Restoration Ontario for help today!
Disaster Restoration And Crisis Prevention Measures
Taking on the nature of any sort of disaster is challenging work, and that is why people call our experts to take on these situations for them, but they also contact our team to help them prevent disasters from ever occurring too.
Here are some disaster prevention tips:
Trim the trees that surround your property so that there are no dead limbs which risk falling off and into your home during high winds or heavy rains.
Make sure to replace any missing, damaged, or misplaced shingles on your roof as these can be a prime source of ceiling leaks when heavy wind and rain come to play.
Take the time to test your sump pumps and other water ejection tools in the home to ensure that they are working properly before you need them the most.
Let a restoration expert come and inspect your entire system and property every two to five years to ensure that any small obstructions are eliminated before they grow larger and become more difficult to remove.
These are some of the more common sources of disaster scenarios that homeowners deal with on a regular basis, but there are others that aren't mentioned here, so contact us for help if you have questions.
Don't let your home fall victim to the effects of any sort of catastrophe without help from our experts. Contact our disaster restoration Ontario specialists with 911 Restoration Ontario for immediate assistance today!
Specifics of Disaster Restorations Explained
Disasters can arrive when you least expect them, and they come in all manner of different shapes and sizes to the point at which, if a crisis afflicts your home, then you will need professional assistance to alleviate the specifics strains that it can cause.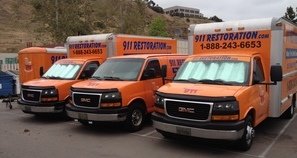 When a disaster strikes it must be dealt with fastidiously, because that means a speedier recovery for your property.
Our teams know how mentally trying these situations can be for folks, and to give them the highest quality restoration experience, we will even file all of the insurance paperwork for them.
We don't want our customers to have too much on their plate to take on at once.
Our disaster restoration specialists are completely mobilized so that there is no form of loss that can stand in our way of returning your property back to normal in no time.
If your property has recently experienced a catastrophe of some sort, then don't wait any longer or it may grow mold. Contact our disaster restoration Ontario team with 911 Restoration Ontario for the best in the business today!
Serving the communities of Alta Loma, Amador, Arrowhead Farm, Artesia, Canyon Lake, Chino, Diamond Bar, Declezville, Devore Heights, Eastvale, Hemet, Jurupa Valley, Kaiser, La Verne, Mira Luna, Moreno Valley, Montclair, Murrieta, Narod, Pomona, Rancho Cucamonga, San Dimas, Temecula, Upland, Walnut, Yucaipa and surrounding areas.