Mold Remediation Ontario
When you begin noticing mold growth in your household, you can stay calm and call the mold removal Ontario technicians at 911 Restoration of Ontario and we will be at your home at your earliest convenience.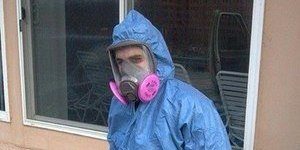 In order to assist you to the best of our ability, our mold removal Ontario agents are available 24/7/365, because we never want to make you wait long for help when dealing with mold.
Our mold removal Ontario pros knows that when you contact us it is because you are concerned for your health and want your home to be restored back to its previous condition.
Our IICRC certified mold removal Ontario specialists are trained to mitigate all causes of mold growth, including:
Leaky Shower Pans

Pipe Burst

Home Flooding

Mildew odor

Mold and Fungus

Black Water

Ruptured Hoses

Toilet Overflow

Washing Machine Leakage

Water Heater Explosions

Ice Machine Malfunction Leak

Roof and Ceiling Leaks
Call us as soon as you notice any signs of mold or water damage, and we will get units to begin home restoration process started with a free visual mold inspection.
Keeping You Satisfied During A Mold Removal Job Is Our Top Priority
Even though our job is to get your household cleared of all traces of mold, the main concern of our mold removal Ontario crew is keeping your wellbeing in tact.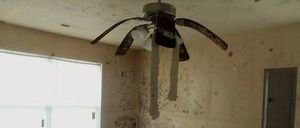 You can trust that we will do whatever it takes to make sure your home looks like it was never touched by mold, but you can also depend on our mold removal Ontario unit to talk you through this entire ordeal.
Once our mold removal Ontario techs arrive on the scene, we will use high-tech equipment and cleaning agents to decontaminate your home and make it a clean, healthy environment.
Call us when you notice any signs of mold growth, and our mold removal Ontario experts will go the extra mile to get the job done correctly.
Count On Us To Take Control of Any Mold Removal Situation
It is important for our mold removal Ontario professionals to assert our skills and knowledge once we arrive on the scene of any mold removal situation.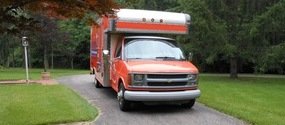 We know how overwhelming it can be when you are faced with a mold infestation in the home, which is why we do more than just repair the damage, but also take care of you.
By providing you with this level of customer service, our mold removal Ontario team hope to make this seemingly overwhelming situation actually quite manageable.
With so many years in the industry, our mold removal Ontario staff knows how important it is to get mold out of the home, and we offer affordable services in order to make this possible. So, for the most thorough water extraction and mold cleanup services in the industry, call our mold removal Ontario technicians at 911 Restoration of Ontario today.
Serving the communities of Canyon Lake, Chino, Claremont, Diamond Bar, Hemet, Kaiser, Mira Luna, Moreno Valley, Montclair, Murrieta, Narod, Pomona, Rancho Cucamonga, Yucaipa and surrounding areas.