Flood & Water Damage Ontario
When the weather picks up, or rust starts to weaken pipes and infrastructure, people rely on the expediency and the skill set of our water damage Ontario experts with 911 Restoration Ontario to get them through the hard times.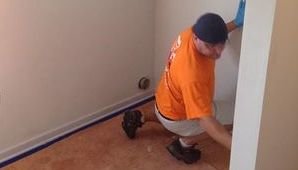 When it comes to a water invasion incident, the best way to prevent the losses from increasing is to get straight to work eliminating the excess water from the premises.
To give our clients the best, we make sure to arrive within 45 minutes of their call for help so that we can start to eliminate the chances of increased loss.
Additionally, we are also available 24/7/365 for any type of emergency that arises, from a tree branch impaling a roof, to a water heater malfunction, we can handle it all.
If your home or business location is already taking on flood waters, then don't wait another minute to get in touch with our water damage restoration Ontario experts with 911 Restoration Ontario for immediate relief today!
Flooding And Restoration Prevention
When an accident happens and an area of a home or office floods, there is no one more prepared and qualified to handle the job than our technicians, but they are also contacted regularly for help in preventing such scenarios too.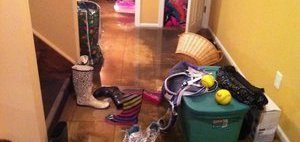 Here are some points to remember for prevention:
Be sure to trim the trees on your property at least once every few years so that you don't have any dead limbs that may impale your structure when under the pressure of wind or snow.
Make the time to look at the pipes around your property so that if there are any spots with rust or puddling underneath that you can replace them before they become a more expensive issue.
Never let the gutters or downspouts on your property clog with debris as this will cause overflows and ice dams to occur which can destroy a roof in only a single season.
Take the time to inspect the fittings and hoses on the appliances in your home that are connected to the water lines.
These are some of the more common reasons that people experience water damage situations and how to prevent them, but these aren't all. So if you have questions feel free to contact us for help.
Don't let your home fall victim to the effects of a pipe burst, ceiling leak, or flooding of any sort without help from the best.
Contact our water damage restoration Ontario team with 911 Restoration Ontario and let our specialists take it all on for you today!
Specifics of Water Damage And Flooding Restoration
When it comes to the nature of water invading your home or business, there are few things that people fear more, and this is why our teams make sure to always put the customer first in every job we do.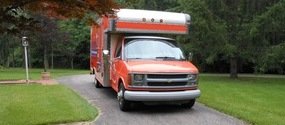 Our technicians are IICRC certified so that there is nothing standing in the way of our success in returning your property to normal again in no time.
We know how mentally taxing these times can be, and that is one of the many reasons that we will even help all of our customers out with even the insurance paperwork in these situations.
When it comes to a water invasion, we make sure to take care of our clients completely so that they don't feel they have too much to stress over all at once.
The expert teams of water removal technicians that we employ are totally mobilized so that we can be ready at the drop of a hat.
If your office location or residence is already amid a flooding scenario of some sort, then don't hesitate to contact our water damage restoration Ontario experts for help today!