Water Damage and Mold Removal Chino
The water damage Chino professionals at 911 Restoration of Ontario wants homeowners to be aware of the necessity of getting mold testing done in their home or business, especially after they have experienced water damage.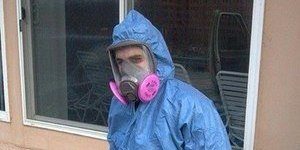 We keep our office staff available 24/7/365, so you can call us as soon as you feel like you may have fungus growing in your  building, and our water damage Chino team will schedule an appointment to get out to your property at your earliest convenience.
Our water damage Chino technicians know exactly where to look for mold and how to thoroughly eradicate every trace of the fungus and mildew, and we act quickly by responding within 45 minutes of receiving your call. We also work with IICRC certified technicians, so when you hire our mold removal Chino pros you can trust that the best possible hands are on the job.
Once our mold removal Chino staff arrives on the scene we will conduct a free visual mold inspection in order to determine the extent of the mold growth in your living space, enabling us to implement services, such as:
Water heater leak repair

Water extraction in flooded basement

Repair of ruptured washer hose

Flooded subfloor cleanup

Sanitization after toilet overflow

Restoration of faulty fire sprinklers

Restoration of pipe bursts

Mold infestation clean up

Moldy crawlspace cleanup

Comprehensive mold and water damage repair
Call our water damage Chino agents the moment you have a feeling that mold may be living in your home or business, and we will go the extra mile to turn your home into a safe place again.
Our Mold Removal Techs Make Fungus Removal An Cleanup Easy
We have many years of experience eradicating all types of mold from many different homes. Since fungus likes to live in places that are out of sight, our mold removal Chino agents check all the deep, dark corners of your home to locate the source of the infestation.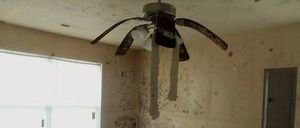 We check in the basements, attics, crawlspaces, air vents, underneath floorboards, between walls, inside ceilings, under carpeting and behind wallpaper.
Our water damage Chino specialists will also check deep in the carpet if it has been saturated with water, especially if it is composed of long fibers that allow for proper coverage.
We just want to provide you with care you and your family deserve, so call our mold removal Chino pros today, and we will go the extra mile to sanitize your home.
Your Wellbeing Is The Main Priority of Our Flood Mitigation Staff
Our mold removal Chino agents want nothing more but to keep you safe throughout the entire home restoration process, which is why our water damage Chino crew take customer service so seriously.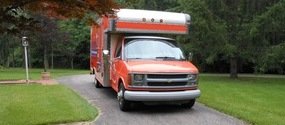 Our mold removal Chino unit will constantly check in on you, keeping you informed on the remediation efforts every step of the way.
Making sure you are receiving fast, efficient and affordable water emergency services is very important to our mold removal Chino pros, because our water damage Chino techs care about the wellbeing of you and your family.
In order to make things as easy as possible, our mold removal Chino experts will even take over the entire insurance process, from filing your claim to making sure you receive your coverage.
Call our water damage Chino professionals at 911 Restoration of Ontario today, and you can be sure our mold removal Chino specialists will put all of our effort into getting you a fresh start.