Water Damage and Mold Removal Claremont
When an unnoticed leak causes damage in your household, it may cause mold to begin to grow, which is why you should call our mold removal Claremont professionals at 911 Restoration of Ontario to properly remove all mold, fungus and mildew.
Water in the home is usually the best way to get mold to infest the area, and our mold removal Claremont team is trained to remediate every cause of water damage, such as:
Water Heater Explosions

Fire Sprinkler Damage

Main Water Line Leaks

Ruptured Hoses

Toilet Overflow

Leaky Shower Pan

Ice Machine Malfunction Leak

Home Flooding

Pipe Burst

Roof and Ceiling Leak

Washing Machine Leakage
Our water damage Claremont staff is available 24/7/365 to schedule an appointment to get us to your property, making it possible for you to call us the moment you notice any signs of the mold in your home.
Water damage that is left to sit can cause mold spores to flourish into a mold infestation, so call our mold removal Claremont technicians today and we will arrive on the scene within 45 minutes of receiving your emergency call.
Keep Your Ceiling Secure To Avoid Water And Mold Damage
The roof over our heads is the most important aspect of our home, and one that our water damage Claremont agents know that we shouldn't take for granted.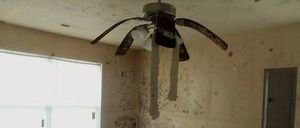 The truth is that the roof is constantly being exposed to the elements, as harsh as they can be, and it needs to be inspected regularly in order to make sure there are no cracks, loose shingles or other issues that might let water inside.
Our mold removal Claremont specialists know exactly how to patch up your roof, as well as thoroughly examine the area for any mold growth that may gave been caused due to water damage.
Call our water damage Claremont pros today, we will provide you with a free visual mold inspection as soon as we arrive on the scene.
Our Mold Removal Pros Will Always Be On Your Side Throughout This Process
Our mold removal Claremont crew understands that it can be overwhelming to be told that you have mold sharing a living space with you.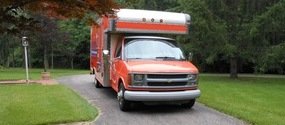 There are many different types of mold, some which are benign and others that can be damaging to your health, and we have the tools and know-how to mitigate them all.
Homeowners need to know that mold has the potential to cause health issues to everyone who is breathing in the spore and particles, which include wheezing, headaches, coughing, sneezing and itchy eyes.
For these reasons, our water damage Claremont unit takes these incidents very seriously. Our mold removal Claremont techs want to be there for you around the clock to answer any questions you may have about the renovations process, and clear up any concerns.
Our priority is to make you feel comfortable and safe throughout this entire ordeal, and by providing you with the highest level of customer service, we hope to prove our dedication to you.
Call our water damage Claremont experts at 911 Restoration of Ontario today and we will give you the fresh start you need to have a full recovery from a mold infestation.